Everything is Golden in the Donald Trump's House
---
Even if Trump has access to the White House, he would still prefer to go home to his penthouse in the Trump Tower. How many people do you know have their name written on a skyscraper? He's proud of this prime property that he calls his home away from home.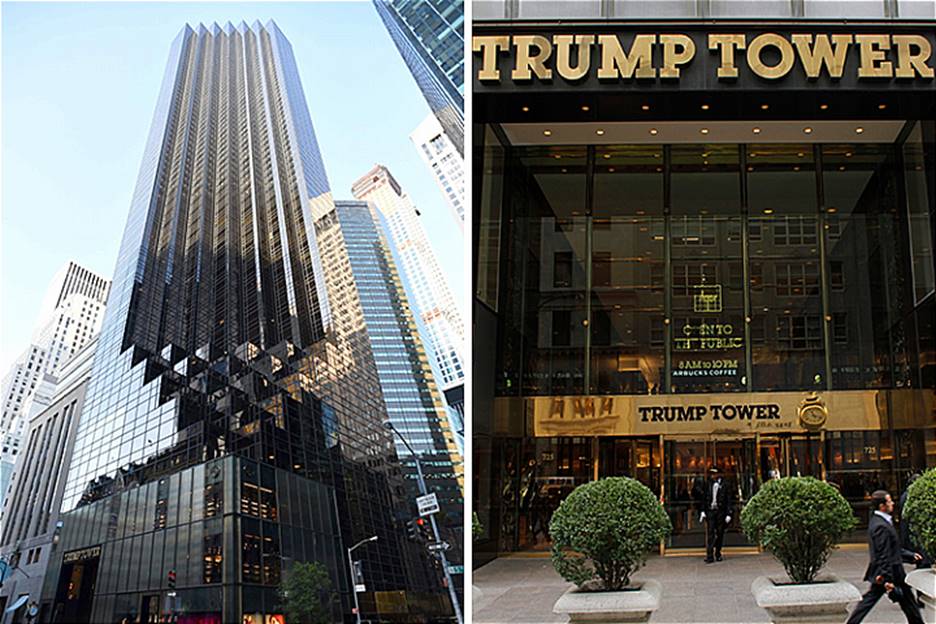 The Trump Tower is one of the popular tourist attractions in Manhattan. It has famous A list residents and the controversial penthouse suite on the 66th floor.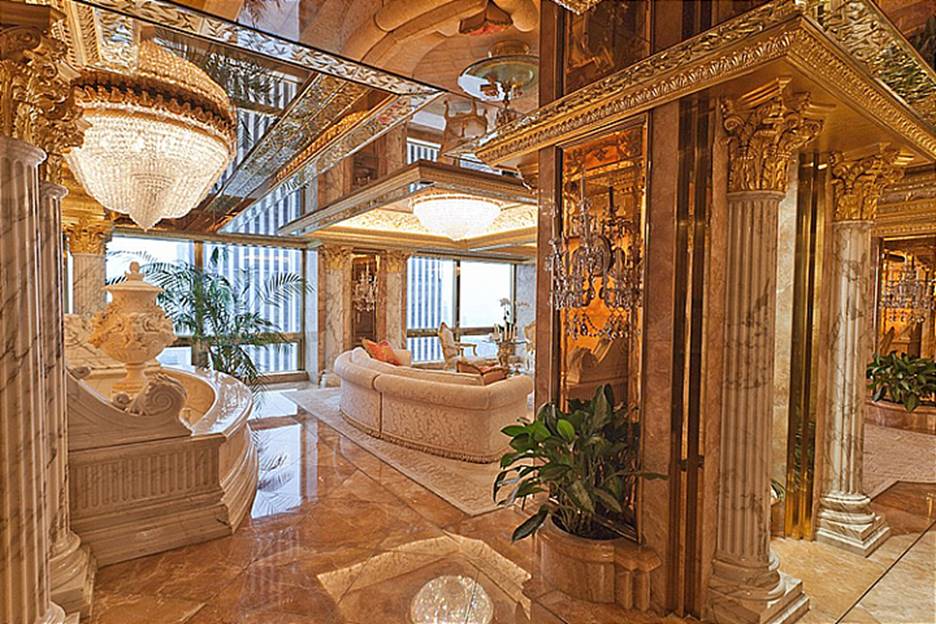 The doors open to the marble and gold motif of the Trump apartment. It is said Melania herself did the interior décor.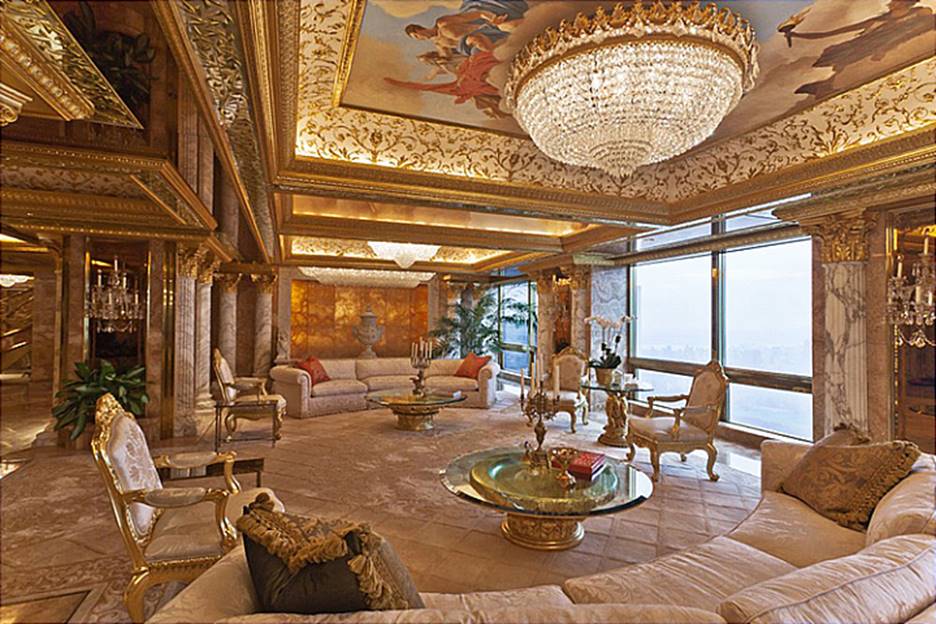 There are paintings of Greek Gods on the ceiling and crystal chandeliers everywhere. Ivory and gold sofas and chairs flank the living room. Floor to ceiling windows give views of New York.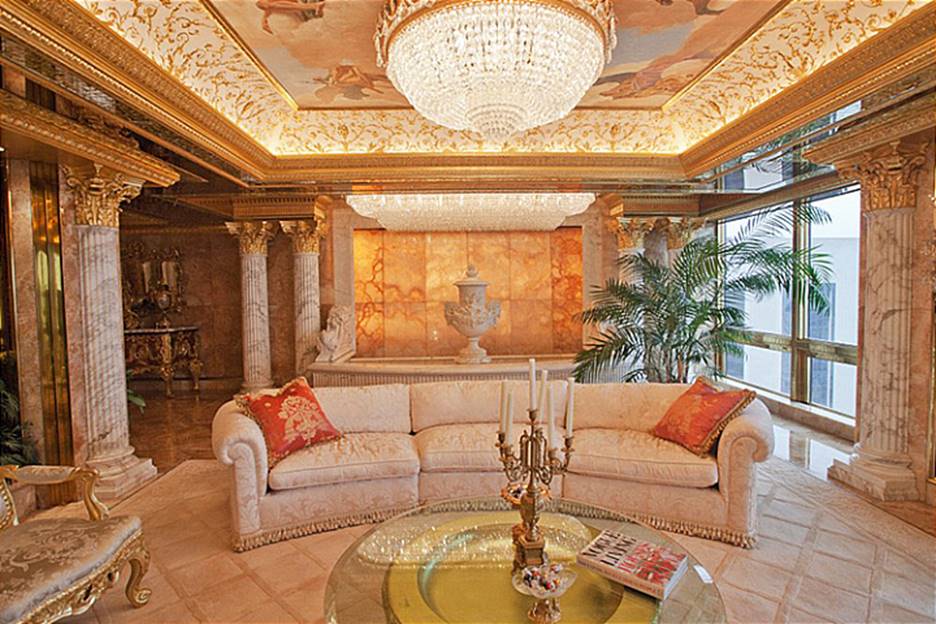 A marble fountain sits behind the ivory and gold sofa. Gold candelabras top glass tables. Everything must have a tinge of gold.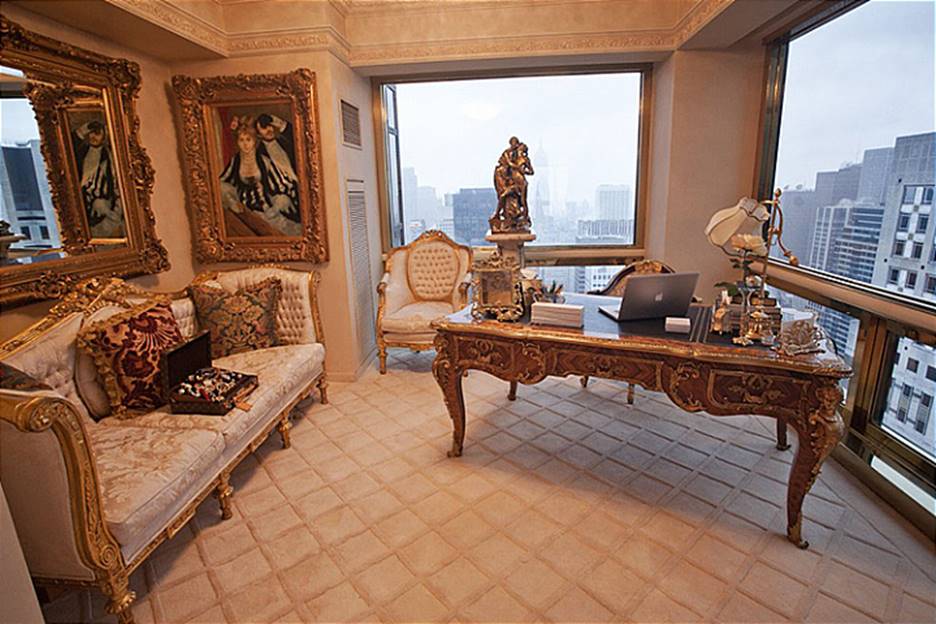 Trump's corner office gives him a front and side view of New York. His desk is a made of massive wood with carvings etched in gold.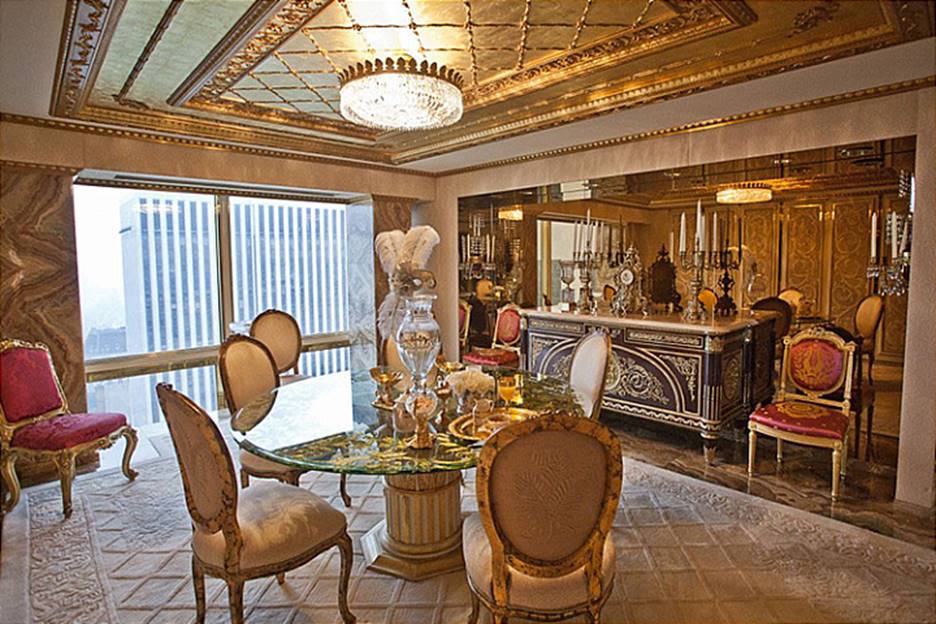 The Trump kitchen is not your typical grab and go kind. You have to take your time, eat an elegant meal in this gold and ivory themed kitchen.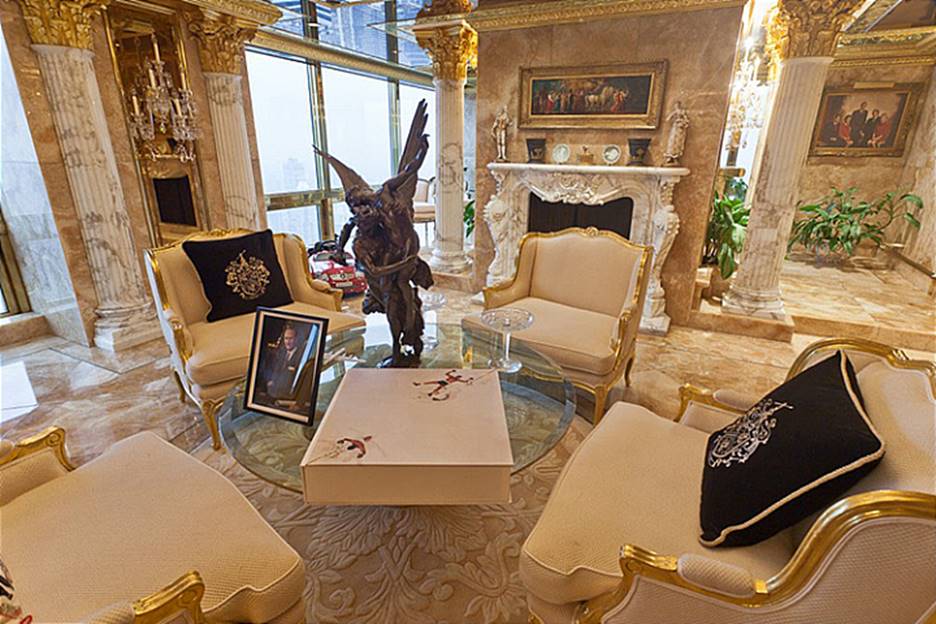 The living room is a showcase of ivory upholstered sofas with gold arm rests. The floor and columns are made of white marble.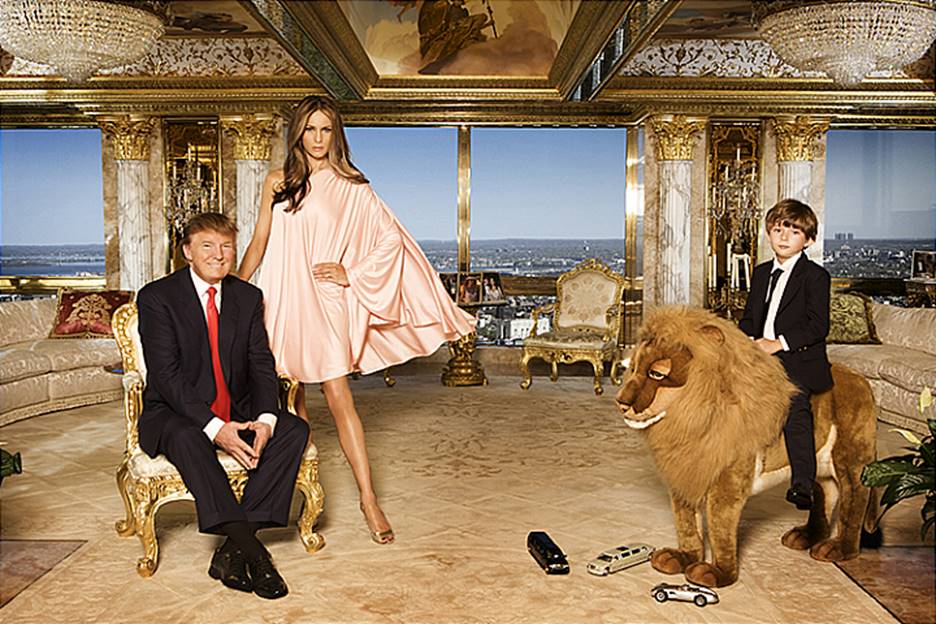 This impressive family picture shows how the Trump family live in style. Barron is shown here with his life sized toy Lion.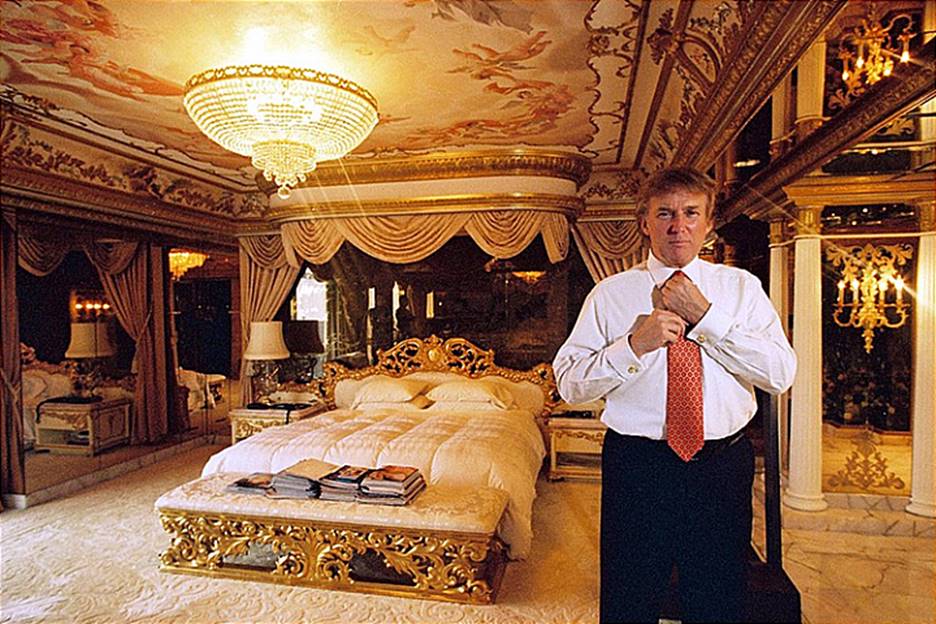 The Trump bedroom is swathed in thick ivory drapes. The bedframe is also made of gold carvings. Mirrors surround the room making it look even bigger.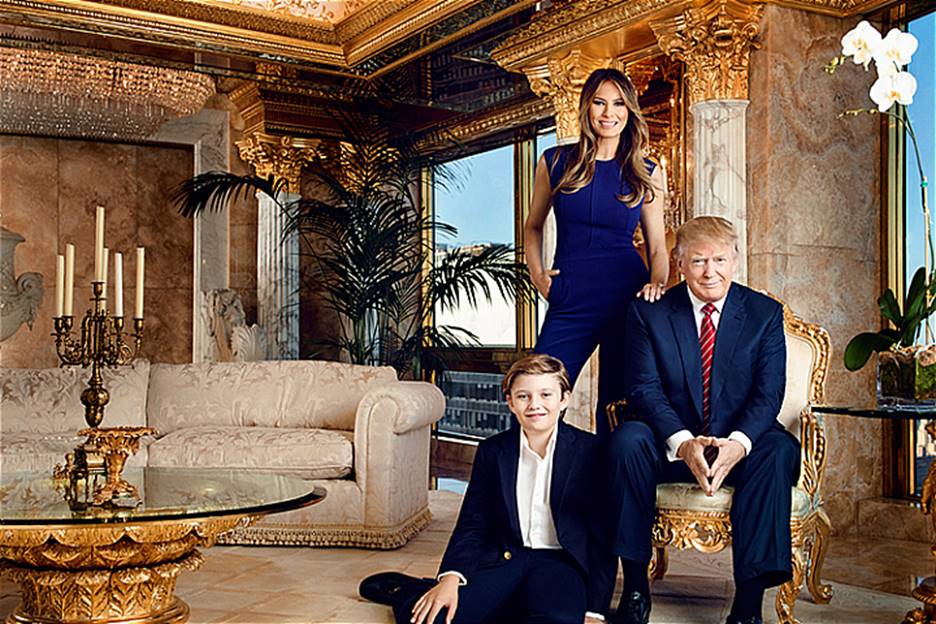 Everything looks so gold and glittery that you must dress formal if you want to lounge in the living room. Well, that's the way the Trump family wants it.